10/21/2012
Extreme corporate portrait to the President of Mica Heliskiing by Photographer Darren Hull
Photographer Darren Hull had a photo assignment from Canadian Business Magazine. It took him up to Revelstoke, BC to shoot the President of Mica Heliskiing, Paul Norrie. One quick message from Darren had me on board to document the adventure.
Weather was terrible on either side of this day so we couldn't have timed it any better. As the video shows, it was blue skies, light clouds and light wind - ideal conditions for a shoot, let alone flying a helicopter. Pilot Matthew Callaghan, safely flew us up amongst the glaciers and landed in an open spot called Tilley Basin which set the backdrop for the shoot. Things started out relatively warm and dry but we ended on a cold and wet note - all of which made for the best shots of the day.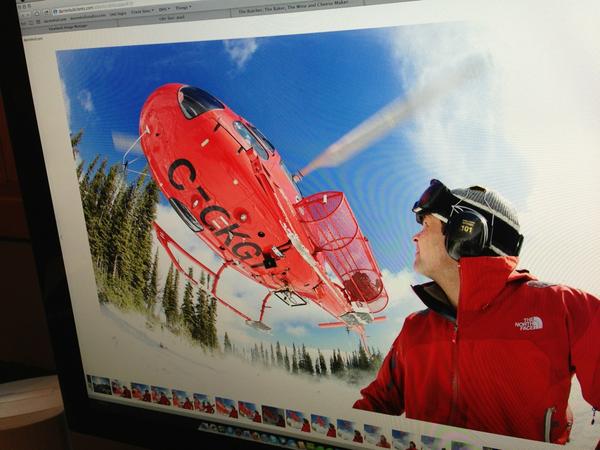 Huge thanks to Darren Hull for his skills and invitation. Another massive thanks goes to Darryn Shewchuk of Mica Heli for being the GoPro handler for the shoot. It added such a great element to the film having some behind-the-scenes documented. Finally, the shoot wouldn't have happened without the talented pilot Matthew and of course our subject, Paul.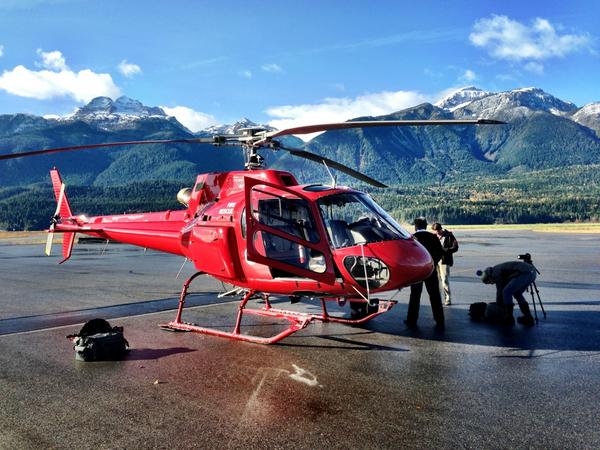 Video // Tim Feeny //
limelightstudios.co
Photo // Darren Hull //
darrenhull.com
Heli // Mica Heliskiing //
micaheli.com
Music used with permission through
freemusicarchive.org
Artists // Co.fee - "Calabash" and Broke For Free - "Something Elated"
Be sure to watch for the photo feature in an upcoming issue of Canadian Business Magazine //
canadianbusiness.com
Given the logistics of the shoot, gear had to be light so I only brought the necessities:
2 Canon 7D's
1 Canon 5DM2
2 GoPro's
Manfrotto Tripod
Glidetrack Hybrid
24-70mm 2.8
70-200mm 4.0
10-22mm
Sennheiser lav and shotgun with boom (Rycote Softie for wind noise)
Zoom H4N
Tim Feeny //
twitter.com/timfeeny
Thanks Darren to share this video with our readers.