1/18/2013
The Most Complete Journalist Security Guide: Covering the news in a dangerous and changing world
1.Introduction
The Committee to Protect Journalists is an independent, nonprofit organization founded in 1981. They promote press freedom worldwide by defending the rights of journalists to report the news without fear of reprisal.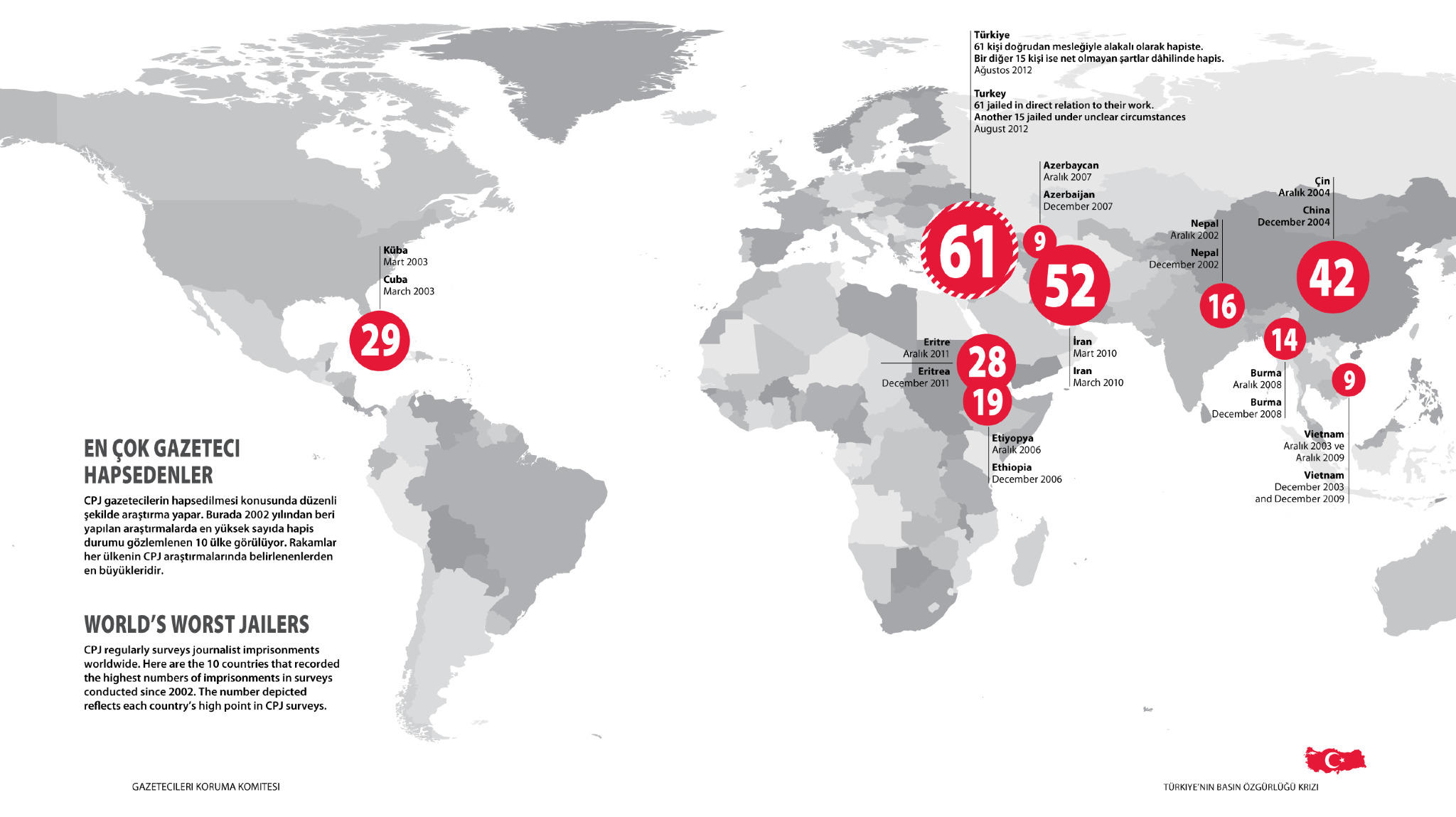 World's Worst Jailers infographic shows historically highest numbers of imprisonments in CPJ surveys since 1992
This guide details what journalists need to know in a new and changing world. It is aimed at local and international journalists of varied levels of experience.
The guide outlines basic preparedness for new journalists taking on their first assignments around the world, offers refresher information for mid-career journalists returning to the field, and provides advice on complex issues such as digital security and threat assessment for journalists of all experience levels- via cpg.org
2.Basic Preparedness: With International Journalist & Filmmaker Molly Bingham
3.Information Security: With CPJ Internet Advocacy Coordinator Danny O'Brien
4. Armed Conflict: With War Correspondent Sebastian Junger
5.Organized Crime and Corruption: With Reporter Javier Arturo Valdez Cárdenas
6. Sustained Risk: With Pakistani Investigative Reporter Umar Cheema

Illustration: the trend of journalists imprisoned over time. Now at a record high.
Other Languages:
Español
Français
العربية
CREDITS
By Frank Smyth/CPJ Senior Adviser for Journalist Security
With a chapter on Information Security by Danny O'Brien/CPJ Internet Advocacy Coordinator
Via
cpj.org
|
About the Authors
|
Acknowledgments