6/05/2014
Soggy Dogs Featuring Sony World Photography Award Winner Sophie Gamand
Whether you're an amateur or professional photographer, each of us are looking through the lens (or screen these days) for the best moment to capture. Sophie Gamand has mastered the art of "best moments" in her amazing wet dog portraiture series.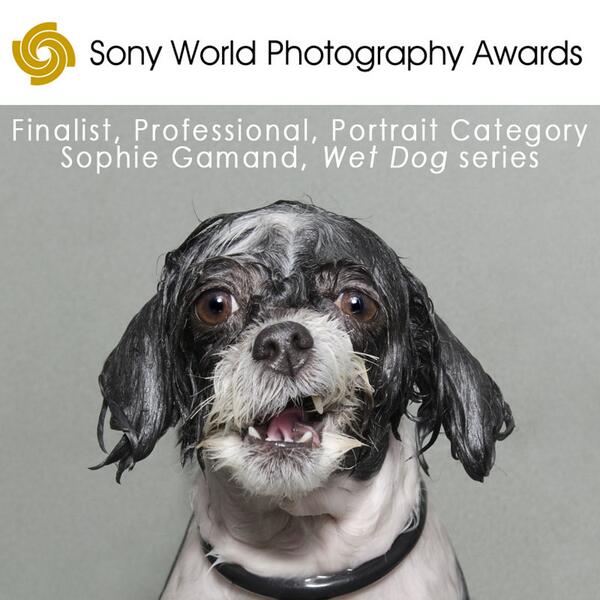 Recently the recipient of the 2014 Sony World Photography Award in Portraiture and a soon-to-be published author, the SGNL by Sony team had a chance to catch up with her to see first-hand just what makes her photos so fantastic. That day, while Sophie documented dog grooming with an Sony a99 she was testing, we documented her. Watch the video to see how the day turned out.
Sophie explains on Facebook:
I had an amazing #WetDog shoot yesterday at Animal Loving Care in Carroll Gardens. Their facility is wonderful, their staff amazing and absolutely gentle and loving. I could not do the #WetDogBook without the help of people and professionals that believe in the project and accommodate me! A huge thanks to Yukino, owner of Animal Loving Care and absolute dog lover, Adrienne who coordinated all the models, to Ingrid who bathed 12 dogs for me!! To Heidi & Francesca who caught the whole day on video, to Sarah my publisher and Byrd my amazing agent who came all the way to witness the magic happen, and MOST OF ALL, to all my little wet models and their wonderful pawrents! I love you guys, you are helping me make my dream come true!!!
Animal Loving Care in Carroll Gardens via Facebook
Text and video via
sony.com
Sophie Gamand is a French photographer living and working in New York. Her work focuses on dogs and our relationship to them.
To visit Sophie's website:
sophiegamand.com/wet-dog