5/19/2019
Using Flash for Better Portraits on Overcast Days
Overcast skies can provide the kind of soft, diffuse light that results in flattering portraits. But when the sky is too dark or the light is too flat, you might need a little help to pop your subject out of the shadows. In this video, I demonstrate four ways to deal with the challenge of poor outdoor lighting. This includes how I create better flash portraits on overcast days.
Bare Flash for Flat Lighting
We start this shoot with some test shots using common sense camera settings. Storms were coming into the surrounding area and the light wasn't favorable for they types of shots I wanted to get. The effect of the flat natural light was evident. But we add a simple, unmodified speedlight to the mix to create that much needed pop.
As you'll see in the video, I placed my Godox TT685s on a light stand just a few feet from the model, this is triggered with the Godox X1Ts. The flash is used in manual mode at between 1/128 and 1/64 power. Aperture is f/2.8 with a shutter speed of 1/250 and ISO of 100.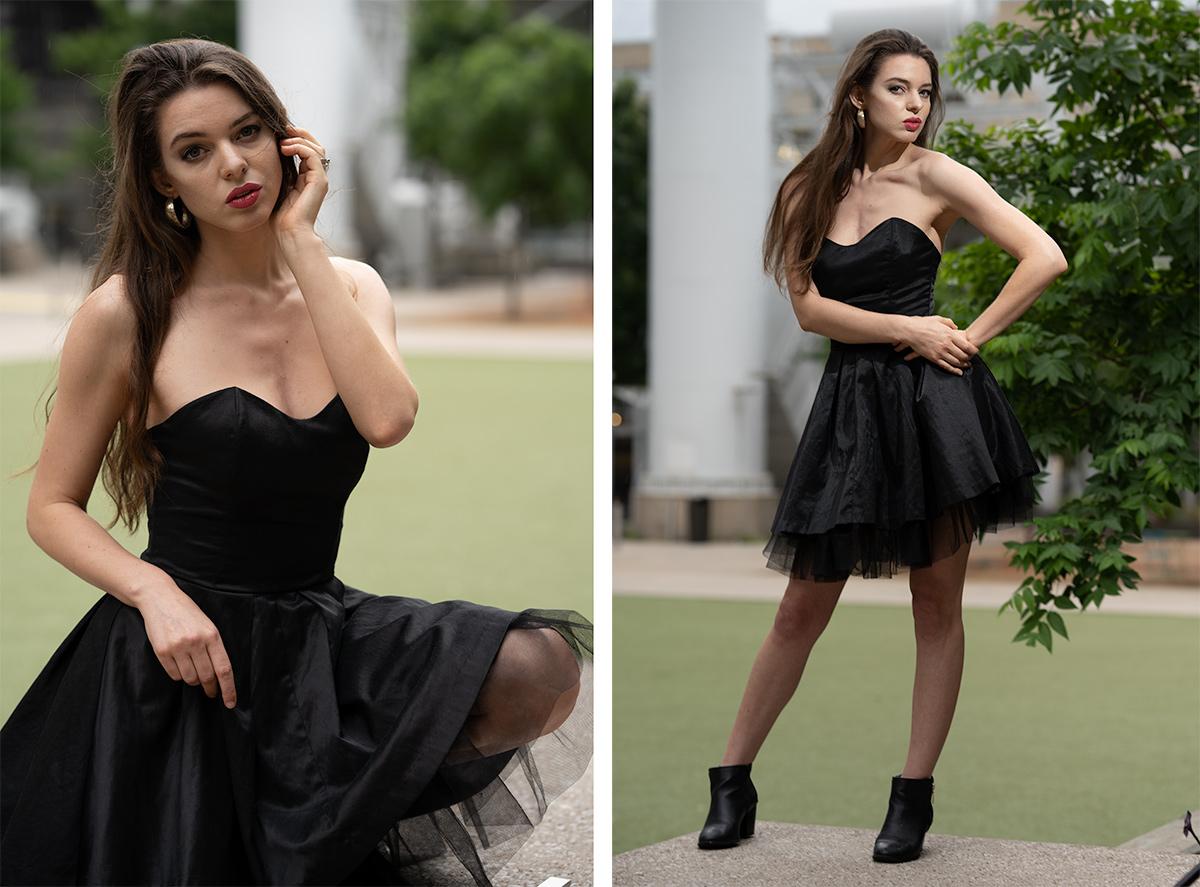 Left: Natural light only. Right: Unmodified flash applied.
After adding the flash, strong shadows clearly indicate a small and intense light was used. There's nothing wrong with this look, but if we want a more natural look to our lighting, we'll have to try a different technique. We'll attempt this at the next location.
Softbox for Fill Light
I modified the flash with my 24x24" Lastolite Ezybox for this series. This second location was more shaded than our first. This compounded the effect of the overcast sky, necessitating a change to ISO 400 (shutter speed and f-stop remaining the same).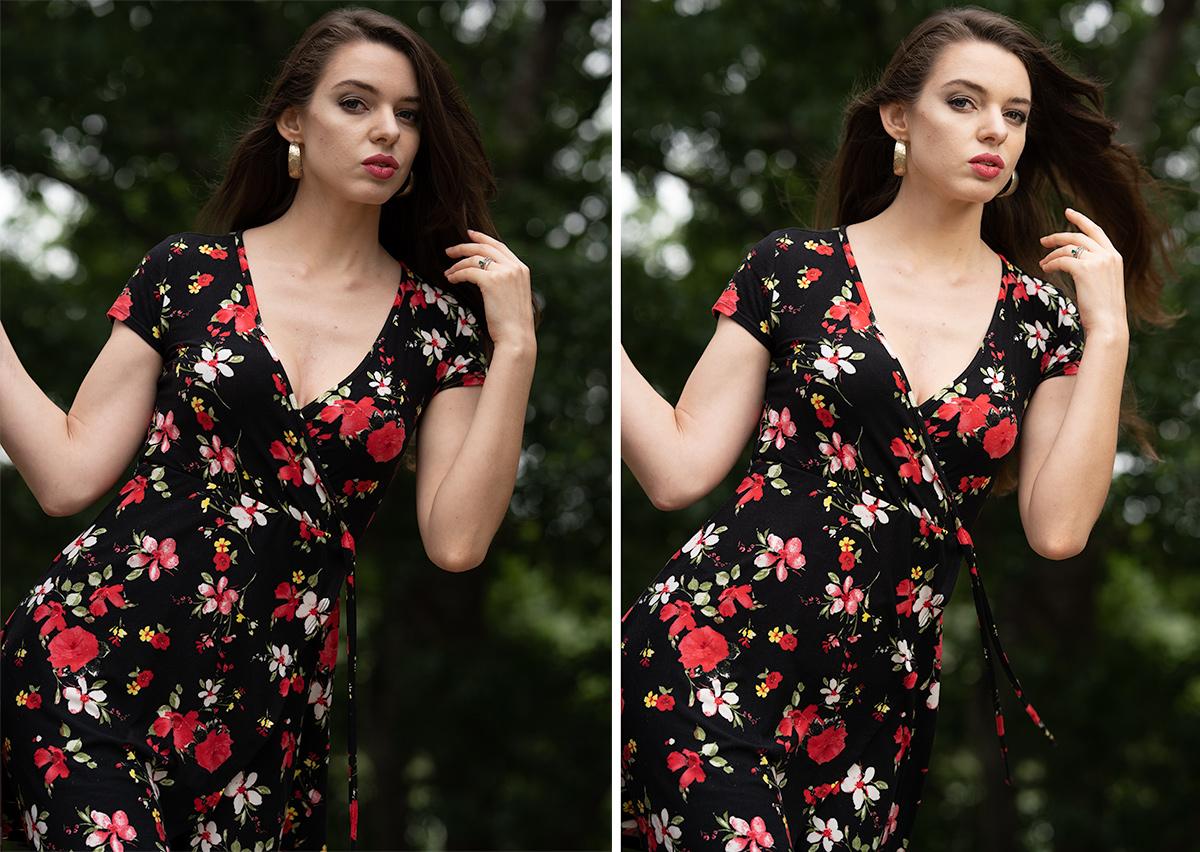 Left: Natural light only. Right: Flash/Softbox applied.
Here, our softbox produces less contrast than straight flash. And as you'll see in the video, I positioned the softbox somewhat farther away from the subject than I normally would. This gave me a bigger spread to the light for a wider shot.

Natural Light, Found Reflectors
Our third location provided good natural lighting reflectors in the form of light-colored gravel on the ground, as well as light bouncing off the building in front of the model. This helped bounce ambient light back up toward the model. This allowed me to forgo the flash for these shots.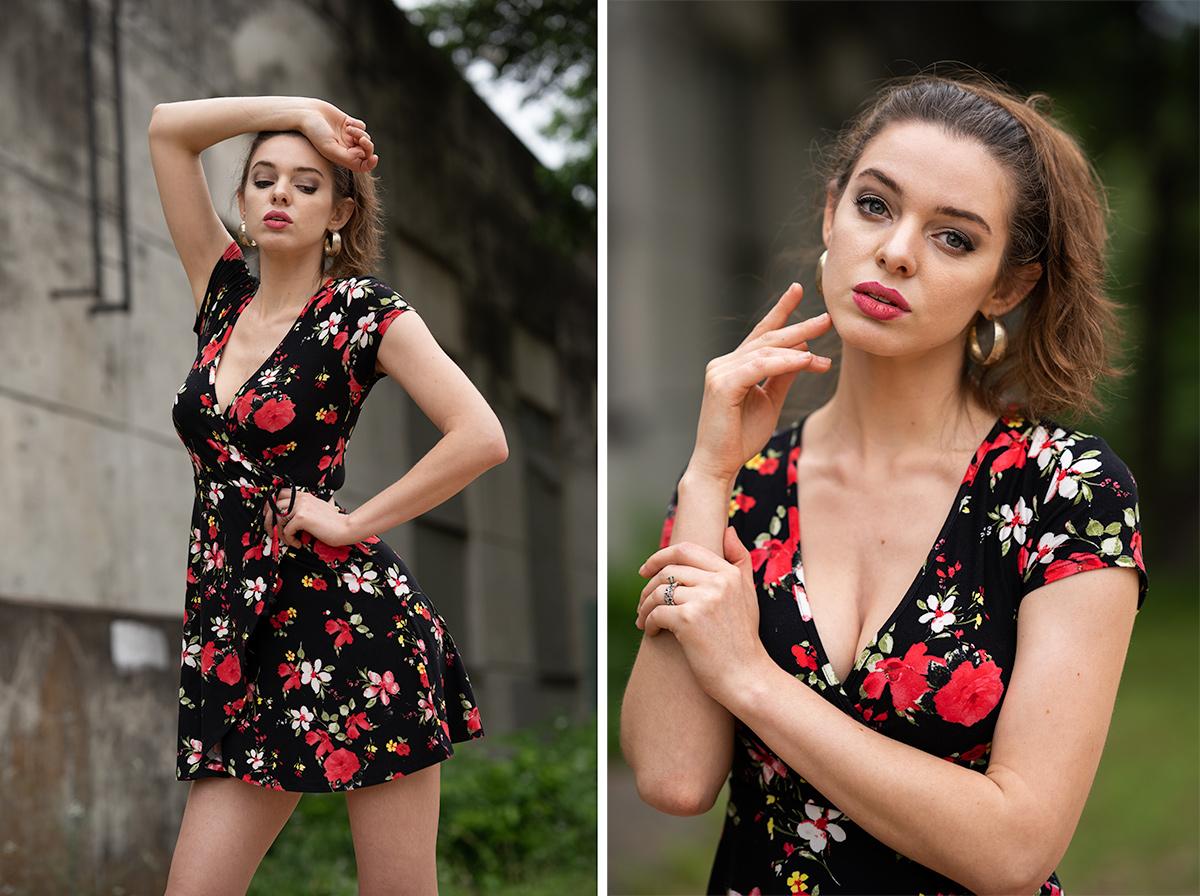 The natural light reflected off the light-colored ground and building in front of the model. No flash necessary.
Dramatic Flash Portraits & Natural Light Looks
The skies became darker as evening approached. So, for our final set, we decided to create flash portraits with a dramatic, cinematic look. This would be easy using the unmodified, bare flash approach again.
Next we experimented with a few shots using only the low natural light. Our settings for these were ISO 640, 1/250 sec. at f/1.4.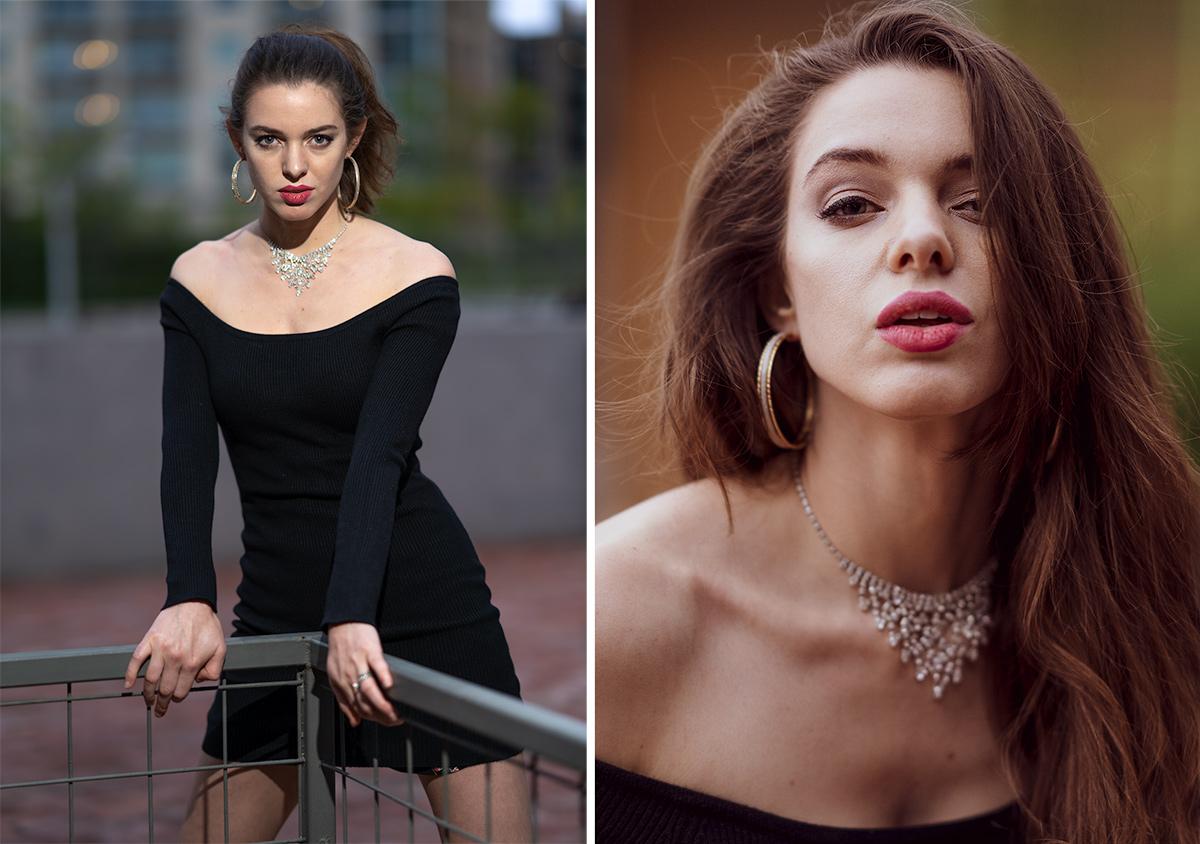 Left: Unmodified flash under dark skies. Right: No flash used under same conditions.
It's possible to achieve a variety of different looks with simple camera adjustments and a thoughtful approach to using flash. I think you'll see from this video, that no matter what your outdoor ambient lighting conditions are, you can still create beautiful portraits with the addition of one simple flash.
This article and all the images were originally published on edverosky.com and shared with his permission
Text, image and video via Ed Verosky