11/29/2012
Know the secret to get sharp night aerial pictures with Jason Hawkes
Jason Hawkes is one of the world's most respected
aerial photographers
is based just outside London in the UK, and works worldwide.
"I find it more interesting to shoot abstract, art formed images of things that are natural or man made which you don't know are there until you happen to fly over them."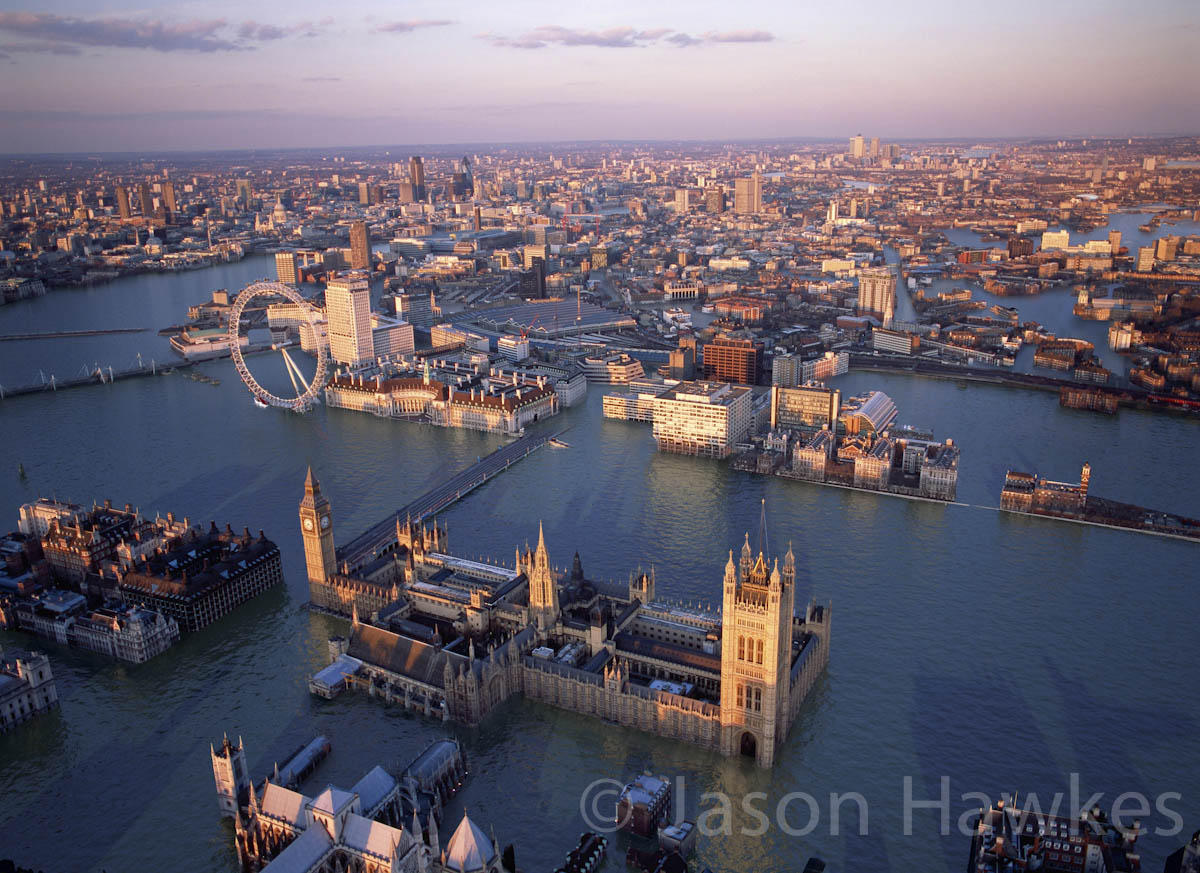 If it does not stop raining soon… Thanks GMJ. | via twitter
He shoots from single days for architectural visualisation companies to organising multi shoot ads for large ad agencies, annual reports, and even whole image libraries for branding agencies, working all over the world and organising all helicopters, production and permits needed.
"Shooting icons like the London Eye at night is really great and it's lit up beautifully so you can create some really interesting patterns that you are not quite aware of when you are on the ground."
His clients include brands such as HP, Siemens, Nike, Coca Cola, Nokia, HSBC, NatWest, Ford, American Airlines, Rolex, Toyota, Smirnoff, Mitsubishi, Samsung, National Geographic, O2 and BP.
He has produced over 50 aerial photographic books for publishers such as the BBC, Random House, Dorling Kindersley and Harper Collins.
Hawkes has a very extensive stock archive site. You can search, license and download to your desktop over
100,000 RM images here.
THE SECRET:
But how to get a sharp still aerial photo at night? Low light, no tripod, how do it?
THE EQUIPMENT:
Do you need any special equipment to shoot from the air?
'In the daylight I shoot with standard Nikons like the D3X and D3S, soon to be upgraded of course to the latest Nikon equipment like the D4 / 800. At night you have to use very cumbersome gyro stabilizing mounts.' ( text via featureshoot.com)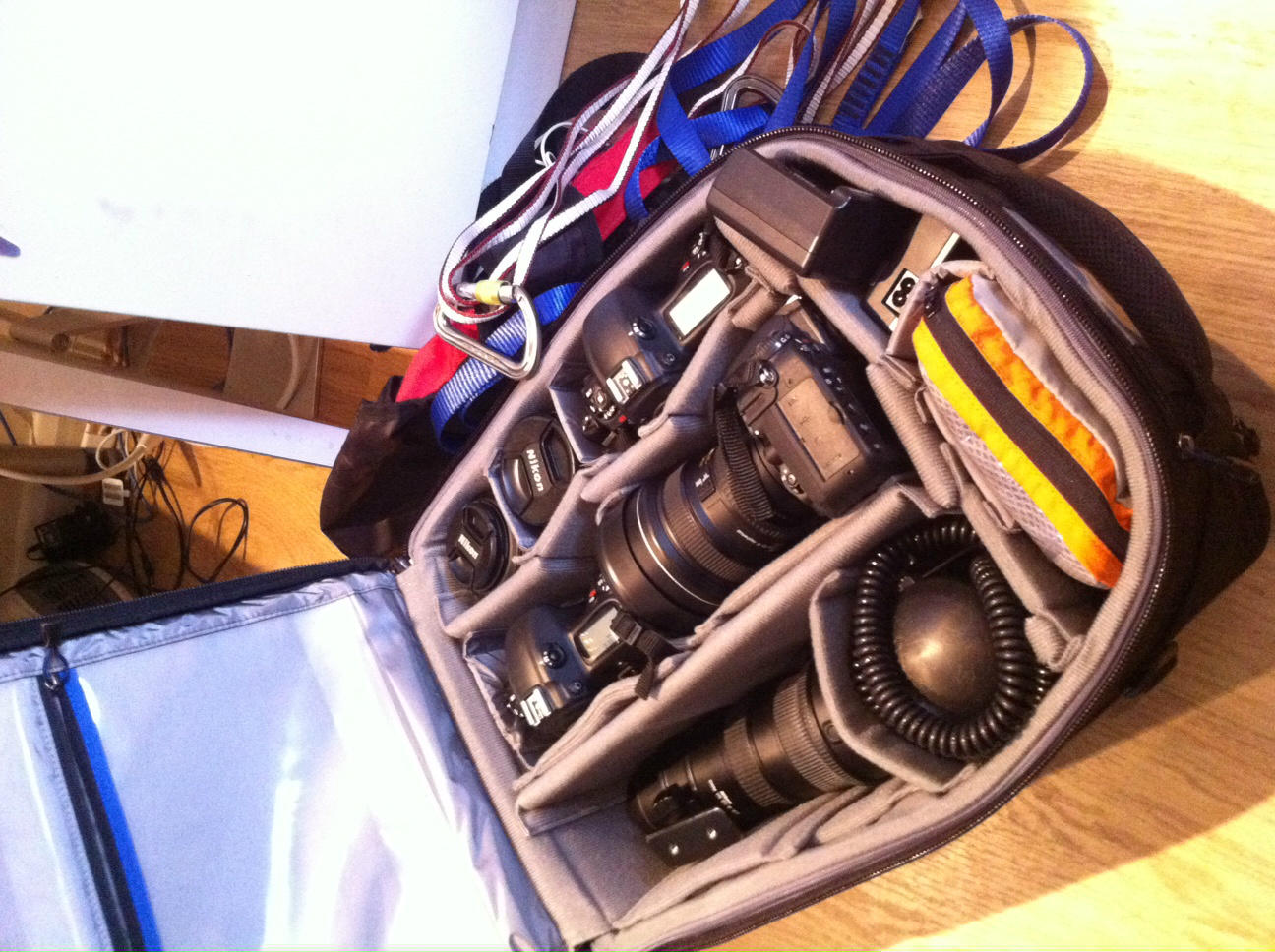 The equipment to travel to Europe
Simple, you need a Gyro Stabilizers like Explorer KS-2 by
Kenyon Laboratories
(ken-lab.com
)
ABOUT THIS "AERIAL TRIPOD":
For the sportsman, yachtsman and palm corder specialist the Explorer is an ideal choice. Frequently it is desirable to quickly identify a landmark or photograph a bird or animal at long range. With the light weight Explorer stabilizer these tasks are reduced to routine.
The units adds stabilization of an optical system weighing up to 2 pounds. Specifications: Size: 2.8" diameter x 4.5" long Weight: 1.5 lbs (24 oz.) Power: 115 volts, 400 Hz, 12 watts starting with 4 watts running after 4 minutes run up time. 6 hours of run time off our 7.2 amp hour power pack.
WITH AND WITHOUT:
Yes, it is not cheap, $1,200 but....the results are amazing, enough to get a National Geographic Cover.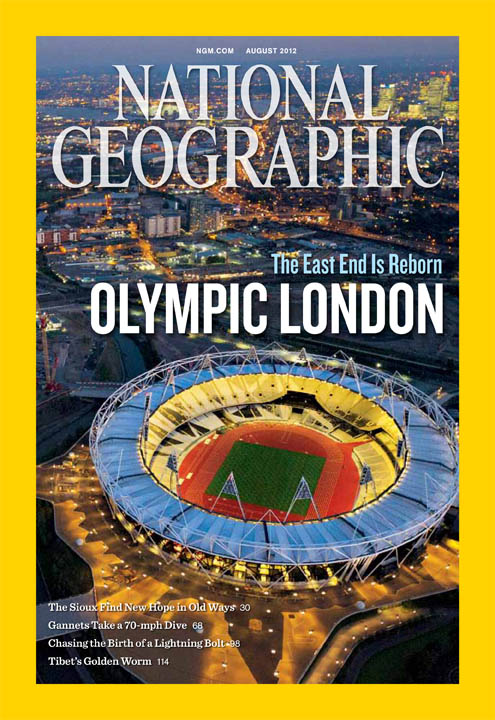 Very Excited, just received the August issue of National Geographic with my image of the @London2012 on the cover
Possibly the most exciting thing thats ever happened in my career as I absolutely love this magazine. Heres an image I shot over the London 2012 Olympic Park running on the cover, saids Jason
CREDITS:
Text via
BBC
|
Kenyon Laboratories
|
featureshoot.com
Images and video via [
jasonhawkes.com
]